Move-In Weekend Call for Volunteers
July 15th, 2019
Dear Campus Community,
UC Merced Move-In Weekend is Aug. 24-25, 2019. Be part of the move-in team that welcomes over 3,000 students home!
We have 350 student volunteers who help direct traffic, unload vehicles and move incoming students into their new room, but more help is needed. The Move-In Volunteer Program is available to all UC Merced faculty, staff and students.
Benefits
Meet and welcome our new students to campus and welcome continuing students back home;
Get a UC Merced Welcome Home T-shirt; Score service points by supporting housing and residence education colleagues with the move-in process; and
Get a free meal at the Pavilion.
Duties
Greet and direct students and families as they arrive;
Unload vehicles and carry students' belongings to their rooms; Unload carts in rooms and return carts to arrivals area.
Qualifications
Must be energetic and have a positive attitude;
Must be able to stand for several hours at a time;
Must be able to work outside in the sun, rain or wind;
Ability to lift 30 pounds is preferred, but not required;
Must be receptive to training and willing to take direction;
Must be friendly and helpful to a diverse population of students and families;
Must be available for safety training either from 9 to 10 a.m. or 1 to 2 p.m. on Friday, Aug. 23.
Must be available work all shifts assigned based on sign-up availability. Shifts are 7 to 11 a.m. and 11 a.m. to 3 p.m. on Saturday and Sunday.
Sign up before Aug. 1, 2019, to join your fellow staff and students in welcoming our Bobcats home. Your support is appreciated!
Charles Nies
Vice Chancellor Student Affairs
---
A Message to the Campus on Auxiliary Services
July 1st, 2019
Dear Campus Community,
As we begin the new fiscal year, we want to share with you an exciting organization update to restructure the existing auxiliary organizations. This has been a multi-division decision that allows our campus to fully realize our operational and fiscal goals without sacrificing our commitment to student life and residence education. This decision has been over a year in the making and builds upon the strategic partnership between the Division of Student Affairs (DSA) and the Department of Auxiliaries and Fiscal Innovation (AFI) within the Division of Finance and Administration (DFA).
Organizational Changes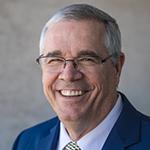 In the new structure, the directors of Housing, Dining, Bookstore, and the Conference Center will report to the Associate Vice Chancellor of AFI, Alan Coker, effective July 1, 2019. 
A new position, Residence Life Director, will take charge of responsibilities related to residence life and residence education. This director will report to Martin Reed, who is moving into the role of Assistant Vice Chancellor of Student Life and Residence Education. In this new position, Martin will remain in DSA and also oversee major initiatives related to student life, including global food initiatives, sustainability programs, and programs for parents and families. 
Auxiliary Services will be rebranded under AFI. This new organizational structure will better serve our students and the university by allowing critical work to be the responsibility of leaders who have specific and focused expertise in the respective areas. 
An Opportunity to Meet

Over the past months, Alan and Martin have met with direct reports to communicate the transition. To further help the teams who serve our campus community, we will host a meeting with our Auxiliary Services teams at 10 a.m. July 19 in the Pavilion to answer any questions our people might have. We look forward to seeing you there! 
We firmly believe this new operating model will allow us to grow the health of our auxiliary enterprises by improving customer satisfaction and loyalty for our services, while also protecting and supporting student life and residence education. Please join us in congratulating Alan and Martin in their new responsibilities as we continue to serve our students and our campus.
Sincerely,
Charles Nies
Vice Chancellor
Division of Student Affairs
Michael Riley, CPA
Interim Vice Chancellor and Chief Financial Officer
Division of Finance and Administration
---
Heritage Express - Alternate Bus Routes
January 31st, 2019
Dear Campus Community,
Earlier this month, we notified you of a shift in practice regarding the Heritage Express, the bus line that was established exclusively to serve residents of the Heritage Apartments currently being leased by UC Merced. We'd like to share some additional information for bus riders, as well as additional steps we are taking to ensure your transportation needs are met.
Effective this Friday, Feb. 1, only those riders with a Heritage Express pass — available only to residents of Heritage Apartments — will be permitted to board this route. This pass is separate from the UC Merced CatCard, and passes will be valid through May 31, 2019. Heritage residents can visit the Transportation and Parking Services (TAPS) office to obtain a pass.
For commuters without a Heritage Express pass, we have identified several alternate routes to get to and from campus as quickly or nearly as quickly as the Heritage Express Route (16 minutes on average for the R Street route and 9 minutes on average for Northwood Village):
R Street Village Apartments to Main Campus:
Main Campus return trip to R Street Village Apartments:
Northwood Village to Main Campus:
C1-Line Blue and Gold (2 buses) – 15 minutes (and 9 minutes to return from campus to Tri College bus stop)
FastCat – 13 minutes (and 14 minutes to return from campus to Tri College)
All CatTracks schedules and routes can be found at http://cattracks.ucmerced.edu. Additionally, our customer service staff is available by phone to help guide riders in identifying CatTracks route options and mapping trips. Call 209-CAT-TAPS (209-228-8277) between 8 a.m. and 4:30 p.m. Monday through Friday for assistance.
We understand this shift has caused some confusion and concern. Transportation and Parking Services staff members have met with students to discuss the situation, and we are in the process of forming a Student Advisory Committee to ensure students are represented in future decisions regarding transportation and parking. We will continue to study ridership and times on the Heritage Express this semester to determine whether any adjustments are needed.
We remain committed to identifying transportation options that serve our campus community, are financially responsible, and support our university's commitment to sustainability. Thank you for your patience and understanding.
Sincerely,
Charles Nies
Vice Chancellor for Student Affairs
Michael Riley
Interim Vice Chancellor and Chief Financial Officer