WE ADVOCATE. WE CONNECT. WE CARE.
The Office of the Associate Vice Chancellor and Dean of Students at the University of California, Merced is a unit under the Division of Student Affairs that holistically promotes student development and advocates for student success through intentional programs and initiatives, collaborative partnerships, and policy/procedural development that enhance campus climate and facilitates the successful navigation of campus life. Utilizing a social justice orientation rooted in community cultural wealth, criticalness, collaboration, accountability, and care, the Office of the Associate Vice Chancellor and Dean of Students is a central space for students, parents, staff, and faculty to receive assistance with navigating the complexity of student life. The Office of the Associate Vice Chancellor and Dean of Students supports the University's mission and values while placing students first in all endeavor.
Core functions of the Office:
Navigation: Connects stakeholders to appropriate campus and community resources while promoting a safe, equitable, diverse, healthy, and inclusive campus community.
Student Success:  Works collaboratively to serve, support, and empower students and other members of the UC Merced community to support student success through intentional and holistic programs and initiatives. Addresses barriers that may impact student success.
Advocacy:  Serves as an advocate to students and their support networks in times of personal, academic, or community crisis. Provides support services and manages critical incidents and challenges impacting students and the campus community.
Students of Concern: Offers wide-ranging support to all students in times of challenge/crises or when faced with academic or socio-emotional concerns.  
Increased Access and Retention: Intentional efforts to increase student access, persistence, engagement, and success.
Building a Community of Scholars: Developing comprehensive strategies to sustain high touch practices.
Innovation and Integrative Education: University-wide collaboration to reach and engage all levels of students.
Requesting an Appointment with a Representative from the Dean of Students Office:
Meeting with a representative from the AVC/DOS office
The Dean of Students staff is available via in-person, phone, virtual zoom meetings, or email. 
Click on the button below to request an appointment with our office; you'll be prompted to answer your preferred mode of meeting. For questions, please contact us at (209) 228-4482.  As a reminder, if this is an emergency please contact UCM PD at 209-228-2677/911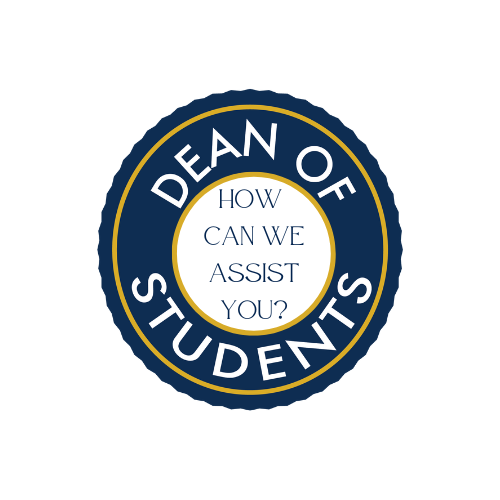 Staff
The following staff make up the Office of the Associate Vice Chancellor and Dean of Students. Please feel free to reach out to staff and your inquiry will be addressed.