UC Merced Alerts are UC Merced's emergency notification system that sends messages to students, staff and faculty personal cell phones and/or email addresses.
To sign up for UCM Alert to receive urgent emergency information as a parent or guardian, click on this link and follow the steps below:
1. Click on the tab that says UC Merced Alert

2. On the right-hand side, under Parents, click on the button that says Continue...

3. Fill out the information prompted and click save. The UCM Unique ID should be your student's UC Merced email address.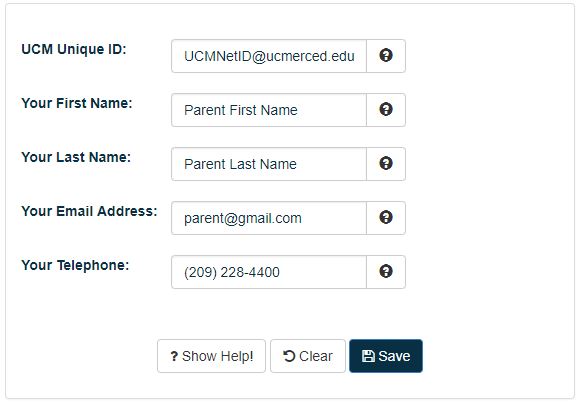 4. Your student will receive a confirmation email. Once your student confirms the activation, you will begin receiving UCM Alerts.